Welcome to Linear Limit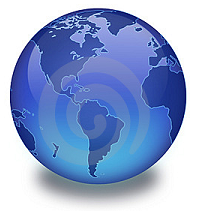 Since 2002, Linear Limit has been trusted by a continuously growing list of clients to develop some of the internets most impressive websites. Forward thinking small to mid-size businesses see us as a single-source partner to drive their world-class online presence to the Linear Limit!

Our business-driven approach separates us from typical web design companies. Over the past years, we have built a reputation for creating an unparalled return on investment for our clients. If you are serious about your web design success, we can get you there.

Strategic thinking, top designers, personal attention, competitive prices, real world results - reach the Linear Limit.
Here are a few reasons why you should choose Linear Limit for your web design needs:
Our websites are made in the USA


All of our designers are from and live in the United States. Designers from abroad don't fully understand the US market. All of our sites are developed in the US.



We guarantee the quality of our work


The quality of your website should match the high quality in everything you do. Every website that leaves our hands is as perfect as can be.



We supply webhosting and email


All of our websites come with 12-months of web hosting for free. We can even supply your company with up to 1000 email addresses.



We believe in excellent customer service

We take customer service seriously, and will respond to issues/questions in lightning time.
Client Quote
---
The website came together so fast and smooth. They are great at what they do. We plan on having Linear Limit make decals, business cards, and t-shirts next.

Alan George Excavating
Excavating Services
Delphi, IN